About Tools Official
We create honest, data-driven reviews on lawn mowers. Our writing style is short and to the point to save you time and give you the information you need as fast as possible.
We write our reviews after researching and manually reading hundreds of reviews and summarizing them into a simple list of pros and cons for your reading convenience.
Each product gets a Final Score of 1-100 that is calculated from the # of reviews the product has from all over the web, the quality of reviews, and finally our expert opinion on the product.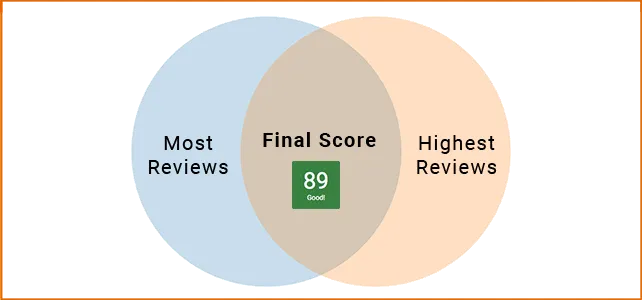 We're passionate about lawn mowers
We are a small team with a big passion for home tools. We love DIY projects, lawn care, machinery, and we're equally passionate about sharing the information we learn with our readers.
We get excited when a new product is released and love digging into the specs to compare and contrast. But although getting nitty-gritty into the details, we strive to break down that information into easy-to-read chunks for readers of all levels of expertise.
Why trust our reviews?
The worst thing about most review blogs is that they are frustratingly unclear. They're overly wordy. They clutter up the page with ads, or make the information you seek too difficult to find.
A cluttered toolbox wastes valuable time. Our aim for Tools Official is to be a "toolbox" of information that is clear cut and simple – the official "go-to" place to learn about the product you're interested in.
We stand for clarity and simplicity. Unlike other websites with endless clutter of text, our reviews contain a clear Pros/Cons section, a simple summary, the product specs laid out plain as day, a casual writing style, and an FAQ section with helpful tips. For those of you who want a more visual reference of the product, we post video reviews.
The format is always the same so you can compare different lawn mowers and get the info you're looking for quickly.
Honest reviews by real people
The information is honest because it comes directly from hundreds of real purchasers who have written extensive reviews. We spend hours reading them, filtering out the spam, and compiling them into a short list of the most common pros & cons.
We do not use software to automatically do this – each review is manually read by our team so that you don't personally have to go through hundreds of reviews just to get the important bits.
As a team, we've spent thousands of hours in the industry working with lawn mowers of all different shapes and sizes. We are proud and excited to share our expertise with you on what we love.
Thank you for being a part of the Tools Official movement and best of luck in your next home tools related endeavor!
Contact & address
JUKU LLC, 304 S Jones Blvd # 5947, Las Vegas, NV 89107
Email: contact@toolsofficial.com
Useful Links: